The Sustainable Development Goals are a universal call to action to end poverty, protect the planet and improve the lives and prospects of everyone, everywhere. The 17 Goals were adopted by all UN Member States in 2015, as part of the 2030 Agenda for Sustainable Development which set out a 15-year plan to achieve the Goals.
As a nonproft organisation in Kenya, Frolics of Hope Africa has been working to align with the 2030 agenda for sustainable development. We have identified six goals from the 17 in the list, that align with cause and have been working tirelessly to accomplish.
Read our Success Stories of Hope Here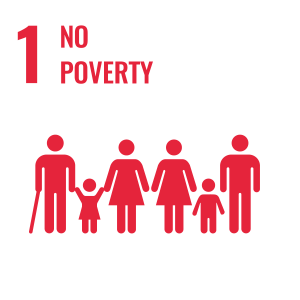 Frolics of Hope Africa aims to empower marginalized women and youths by providing them with basic necessities such as food, shelter, education, clothing, and water. A couple of programs have been developed, GAKENIA fashion and design, and Msafi cleaning services. These programs strengthen our rescue initiative for children, which is our core program. 
We created these programs after identifying a need. As part of our research, we observed that families living in extreme poverty are more likely to suffer abuse (physical and emotional). As a result, these two programs provide a great deal of support for these families. 
Frolics of Hope Africa is passionate about achieving good health and wealth being of the communities around us.
Every year, we hold a medical camp at the community level for diagnosing, treating, and referring medical problems for families that cannot afford healthcare
Our medical camp for this year was canceled due to the Covid-19 pandemic. 
Education should be accessible to every child who has reached schooling age in the framework of this social development goal. Frolics of Hope Africa works hard to ensure that every child we come into contact with has the opportunity to education and development opportunities.
Our "Adopt A Child" initiative allows us to give bright, needy children the opportunity to reach their educational goals. We work hand in hand with the supporters to sponsor a needy child's education. 
Find out how you too can give back by sponsoring a child to go to school Here
Frolics of Hope Africa encourages women to assume leadership roles at all levels. On issues relating to gender discrimination, we are very vocal. It is our belief that women who are empowered make a difference in their communities. With 70 percent of the workforce being women, our organization structure demonstrates how we are dedicated to empowering more women to take up leadership roles.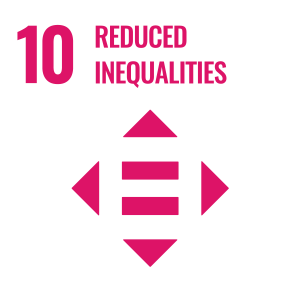 In great measure, our Economic Empowerment programs have served as anchors for reduced inequality.
Our organization supported over 100 families with skills and mentored them in techniques and approaches to achieving self-reliance during the last financial year. Many of these families consist of widows whose husbands have passed away through HIV/AIDS or violence from tribal clashes.
Frolics of Hope Africa makes a significant contribution to national and county level government efforts to promote peaceful coexistence. The role of our organization is to work with communities at the grassroot level and with local, county, and national leaders to find solutions that will not lead to violence.
We have seen huge success with our "Sikio Mtaani" (Community Watch) program, through which community leaders have reported incidents that could threaten the peace and stability of their communities.
We are passionate about keeping our work going and making impactful strides along the way. We appreciate all the help we get along the way and recognize the input all our supporters bring to the table. Help us continue making the world a better place through our initiatives. The gift you make can improve the lives of children, their families and entire communities.